Imagine a world of connected care for the midwife, the family and the baby – that's the dream coming to reality for thousands of Australian families experiencing the possibilities of digital health.
Innovation is sweeping the midwifery field with apps for mobile devices enabling around the clock physical and mental health care for expectant mums. Families can search for answers to their pregnancy and early parenting questions with qualified advice 24/7. A world of digital maternal healthcare is coming to equip anyone in the community with the support they need.
Join our virtual seminar to learn about some of the many innovative developments across Australia:
Maternity apps and clinician portals
Online antenatal classes
Breastfeeding how-to apps
Support between antenatal and postnatal visits
Psychological wellbeing & tracking
Research based strategies & techniques for fertility treatments
Monitoring for high-risk pregnancies
Latest learning technology & digital tools
Digital, accessible communities open to all new mothers
Holistic education and online resources to empower parents
Digital courses and resources for C-section birth recovery
When
Tuesday 23 February 2021
12:30pm – 6:00pm (AEDT)
Where
Virtual event
Price
| Early bird (until 29 Jan) | Price |
| --- | --- |
| AIDH / ACM / HiNZ Member | $60 |
| Non-member | $80 |
| Consumer* | $25 |
| Standard (from 30 Jan) | Price |
| AIDH / ACM / HiNZ Member | $80 |
| Non-member | $100 |
| Consumer* | $25 |
* Consumer rate is only available for families trying to conceive, expectant mums and new parents who are not registered with AHPRA
CPD
Earn 5 hours of CPD credit
Show your support,
showcase your brand!
Showcase how your company is supporting the digitisation of the maternity sector. Contact Kavan to discuss how you can be involved.
Watch all presentations on demand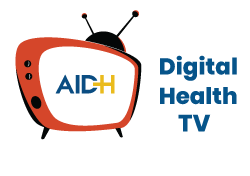 All registered delegates get one month free access to Digital Health TV – a collection of hundreds of videos and presentations that can be accessed on demand – anywhere, anytime, from any device.
This also includes recordings of all sessions of this event.
Digital health for midwives: Apps and innovations transforming maternal health and wellness has been accredited by the following organisations. To record your CPD please contact the your association.
Bio
HealthKite is an Australian based digital health team driven to improve patient outcomes, experience and engagement.
Our key focus areas include:
• Telemonitoring / Telehealth
• Live Digital Engagement
• Patient Reported Outcomes and Experience
• Falls prevention and detection
• Home-based healthcare
• Health-based app development
Our flagship product 'Eve' is a digital maternity platform designed to provide expectant mothers and their partners with access to numerous tools and an extensive library of information to enrich their pregnancy, birthing and parenting experience. Mothers and their partners can seamlessly keep track of appointments, participate in virtual pregnancy classes and send direct messages to their Midwives, all from the app. Tools such as the contraction timer, kick counter, emotional health tracker and physical health tracker all feed data back to the Midwives in the hospital who can access this information in real time via the Eve portal and monitor the well-being of the mother.

Eve brochure