Patient-centred, virtual and innovative: Healthcare post COVID-19

Virtual healthcare in the future needs patient-centred models, equitable access, regulatory oversight and a digitally capable workforce if we are to build on advances made in telehealth during COVID-19.
Australian healthcare organisations say while telehealth has been around for several decades, a sector-wide, proactive effort is now needed to make a transformational shift in the way we practice healthcare in the digital age. Innovations, new health tech and telehealth models introduced during COVID-19 have let the "genie out of the bottle" for healthcare consumers with new expectations around how healthcare could be delivered.
Australasian Institute of Digital Health CEO Dr Louise Schaper said: "A truth of the pandemic is that it has led to a massive increase in the use of telehealth and virtual care. However, now is the time for us to create a new truth for health that goes wider than telehealth and virtual care: A truth that is centred on a transformational shift in the way we view and practice healthcare."
"We need to squarely emphasise patient-centred care which acknowledges and leverages the innovation that our health sector has proven it can do."
Institute Chair Michael Walsh facilitated an executive discussion about telehealth and virtual care at the Institute's From the Frontlines conference. "As with all innovation in healthcare, it is important to remember that a virtual service may only be provided when it safe and clinically appropriate to do so. Other considerations are around equity, affordability and ease of access, patient and clinician satisfaction, security and privacy and the ongoing sustainability of health services," he said.
He said five key areas were highlighted by executives on the panel discussion:
1. Patient-centred care should be co-designed to integrate virtual healthcare into services as consumer expectations are high following the uptake of telehealth during COVID-19.
Leanne Wells, Chief Executive, Consumers Health Forum of Australia said: "COVID has forced us to rethink healthcare and to imagine what our future healthcare could be."
"The consumer expectation is that even though telehealth and the broader concept of virtual care are not yet fully defined and embedded, they absolutely need to be part of ongoing 21st century care. The CHF believes more research needs to be done around implementation issues however convenience, choice and coordinated care are valued by health consumers within a safe digital space."
2. An enabled health workforce: We need a shared understanding that building workforce capability in digital health goes beyond teaching someone how to work a piece of software or hardware and that all clinicians require a level of digital health competence.
Dr Harry Nespolon, President, Royal Australian College of General Practitioner said: "We are at the beginning of the telehealth journey and patients and doctors need to learn how to use it properly before we can start using virtual care to its best extent."
3. Real-time data capture and analysis: The spotlight is firmly on healthcare data living in silos and therefore its inability to easily move around the system. We need to make health data accessible (with appropriate privacy and security protocols) to be valuable to clinicians and to consumers.
Mark Kinsela, CEO Pharmaceutical Society of Australia said: "Through COVID-19 we have rapidly seen a major change in the way pharmacists interact with GPs and patients with digital prescribing. The challenge is we still need to navigate the complexities of funding and regulatory systems to build a truly interoperable health system."
4. Accessibility: We need to focus on enhancing health and digital literacy to equip clinicians and consumers navigating digital health solutions and support indigenous access and culturally safe ways to deliver care.
Dr Ewen McPhee President, Australian College of Rural and Remote Medicine said: "Rural regional and remote Australia need virtual care models to reduce the burden of travel, to improve access and equity and absolutely this is the start of that conversation."
Karen Booth, President, Australian Primary Health Care Nurses Association said: "Telehealth and virtual care has improved access for patients wherever they are. Telehealth has placed a nurse in the home of every Australian with chronic disease simply with a telephone call."
Alison Verhoeven Chief Executive, Australian Healthcare & Hospitals Association said: "Real change requires new ways of thinking and doing business and that means we have to take into account the interest of healthcare providers and the community and the nation if we really are to achieve value in change. As we transform the system, we cannot lose sight of one of the prime features of our health system and that is universal healthcare and goals to offer affordable and accessible care for all Australians."
5. Standards: Health professionals and consumers need access to technology they can trust and that meets standards in a range of areas such as interoperability, security and user experience.
Australian Medical Association President Dr Tony Bartone said: "COVID has been the impetus to get innovation in healthcare and primary care going. It should now be the starting point for innovation across the total primary healthcare space and we have the opportunity to really put the funding and the value back into patient outcomes and supporting GPs and their teams to deliver care to patients."
Claire Hewat CEO, Allied Health Professions Australia said: "The allied health sector has moved rapidly to offer telehealth and virtual care to patients but widespread useage remains hampered by uncertainty about technology and security. Telehealth can help to drive high-quality coordinated, accessible care but lack of interoperability of health technology remains a major issue for multi-disciplinary collaborative care."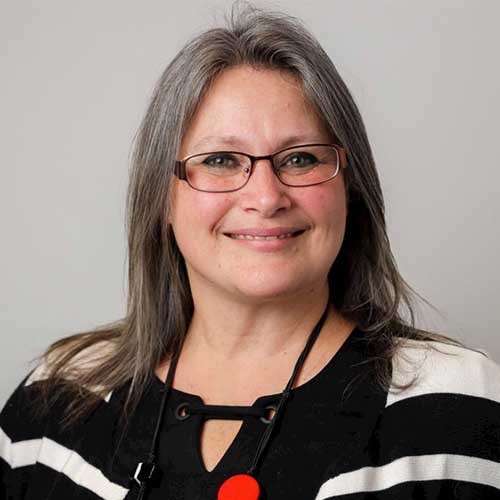 Jackie Plunkett, President, Australasian Telehealth Society said: "We are making history – we've gone 10 years in a hundred days and we can keep going. We need to ensure we are learning and collecting the data and recording this historic time."
The Institute has released a survey for anyone in the health sector and digital health community to have their say on opportunities in digital health for improving the health system response to COVID-19 and future pandemics.